The Pepsi ad fiasco of last week paled into insignificance when United Airlines found itself at the eye of a proverbial **** storm this week. Somehow, it even overshadowed the gaffe from Sean Spicer (The White House Press Secretary) who proclaimed, 'even Hitler didn't use chemical weapons'…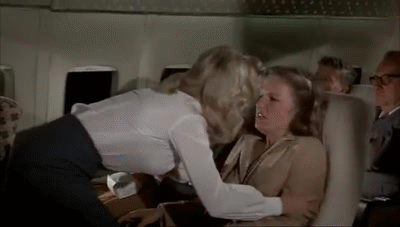 In a cost saving gamble, the United Airline's domestic Flight 3411 to Louisville on Sunday was overbooked, not a rare phenomenon in the industry by any means…
What was out of the ordinary in this instance was after four passengers were asked to leave; a doctor no less, was pulled out of his seat and dragged down the aisle.
Oscar Munoz, the CEO of the airline, was incredibly quick to call out the passenger as "disruptive and belligerent" and issued the following statement:
If the award for the least meaningful non-apology was up for grabs, Oscar would receive a little golden effigy of his namesake to the sound of fanfare.
We can only hope that his comms team would give a little more diligence to his acceptance speech than they did his apology.
It wasn't until the social media furore exploded, resulting in a billion dollars being knocked off their share price, that Mr Munoz issued a further apology. Whilst he wasn't specifically to blame, his out of touch handling of the situation certainly made him complicit in adding fuel to the fire, a perfect storm when a poor response makes a situation worse.
The defensive language used, describing the customer as "belligerent" (regardless of whether he had been), was grossly unprofessional and instantly set Oscar up to fail.
In the world of social media and with the immediacy of communications, there should never be a hidden agenda or any untruths in a response because you'll be found out. When you're caught red handed like this, all you can do is put your hands up and take the hit.
The fiasco has resulted in one of the worst examples of negative online sentiment to a poorly executed crisis comms scenario ever.
It's not just the incident, it's also people sharing jokes, the predictable tsunami of memes and the subsequent parodies such as Jimmy Kimmel's ad, (complete with stewardess knuckle dusters no less), which amplify the problem.
If you've been getting cold sweats at night at the thought of your brand falling foul of the public ridicule in the same manner, check out our top five tips when crisis comms comes a knocking:
Take stock
You should assess the scenario and focus on checking facts before making a statement that could backfire on you, your employees or your brand. At this stage, if you're pushed for comment by the media, a simple "investigations are on-going and we're working with authorities to address the situation" would suffice in the first instance.
Get your key messages in order
Finalise and adapt up to three simple key messages for use in potential interviews or for use as holding statements, bearing in mind your audience. With the age of social media, these should be short, easily sharable, and can be linked back to your site for additional information.
Fail to prepare, prepare to fail
If you plan ahead in these scenarios, you can mitigate the subsequent fallout when the proverbial hits the fan. Working with a comms team, they can plan the whole scenario for you, from drafting statements to plans for communicating with stakeholders and the wider public.
Get alert
If you haven't already got a media monitoring service for your brand, the worst thing would be for a delayed response to the media. There are a number of free tools that you can use for this, including Google Alerts, so the articles can be pushed to you directly. It goes without saying that you should have your finger on the pulse when it comes to your social channels, the faster you can nip an issue in the bud, the better.
Media training
Your position, or how proficient your knowledge on your organisation, has no bearing on how you should speak to the media. As well as helping to communicate a brand effectively when in crisis, media training with ex-journalists is a great way to hone the skill of speaking to the media in day-to-day scenarios. TV and Radio interviews allow immediate communication of your message to an extremely wide audience, and training helps avoid misinterpretation of information and helps you to communicate a message clearly.
If you want to chat to us about crisis-communications, or if you're on the lookout for some media training, don't hesitate to give us a call on 0845 4567 251.